Archivi: Products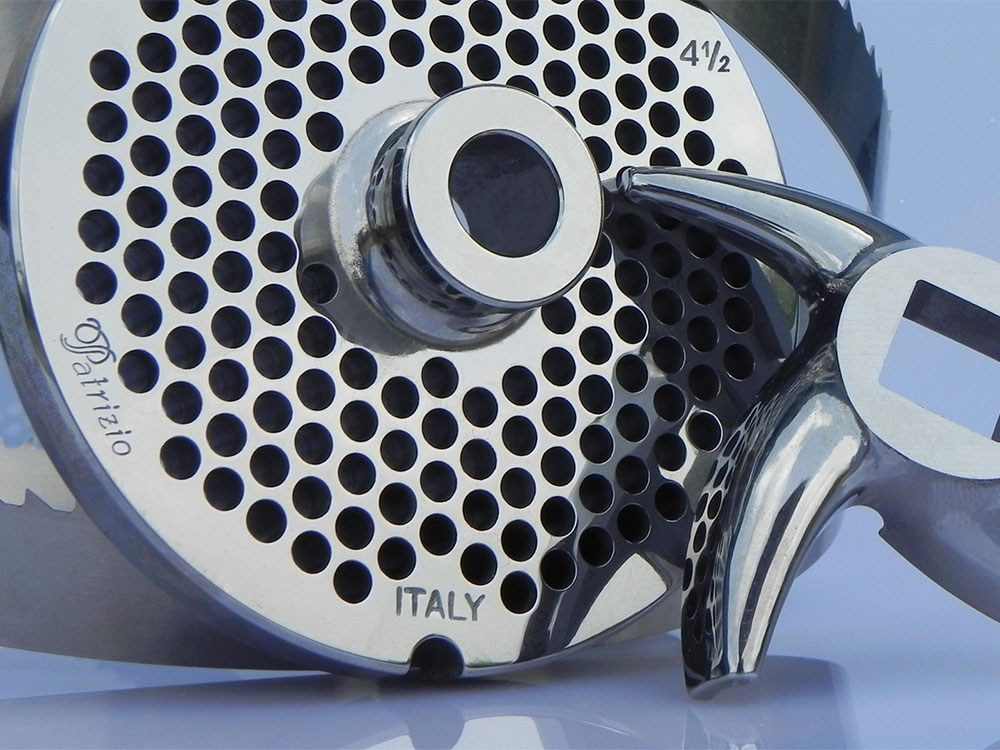 The ideal combination with the purest and most precious stainless steels and the most modern working and treatment systems guarantee quality about hardness, sharpening and finishing and so quality and performance of the meat mincer plate "patrizio-fapatools".
Read more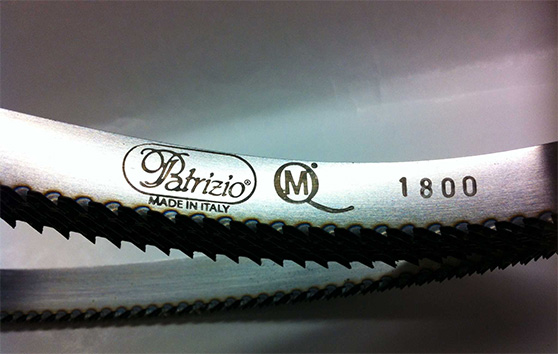 The quality of the PATRIZIO band saw blades is the one researched by a discerning butcher on the market, our blades are produced with the best steels of the European Comunity. The high quality of the welding, the hardening of the tips and a still with tools done sharpening, guarantee an excellent cut and duration of the blade.
Read more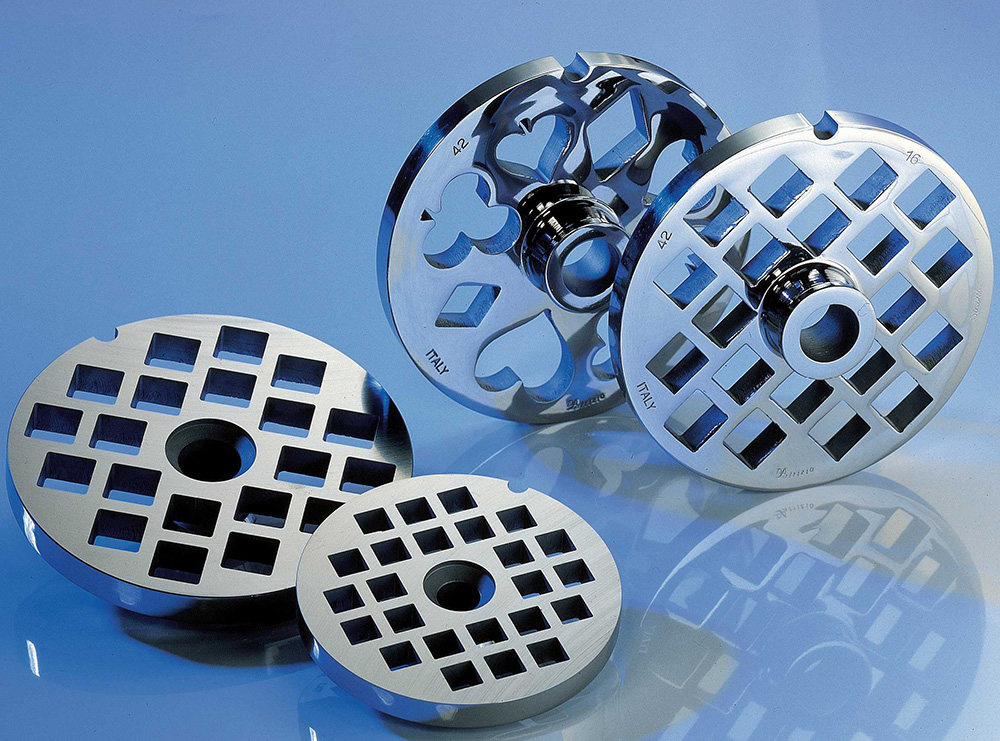 Meat mincer plate with square holes, ideal for the meat mincing obtaining meat cubes. we suggest to use the meat mincer plate with square holes together with the two blades knife.
Read more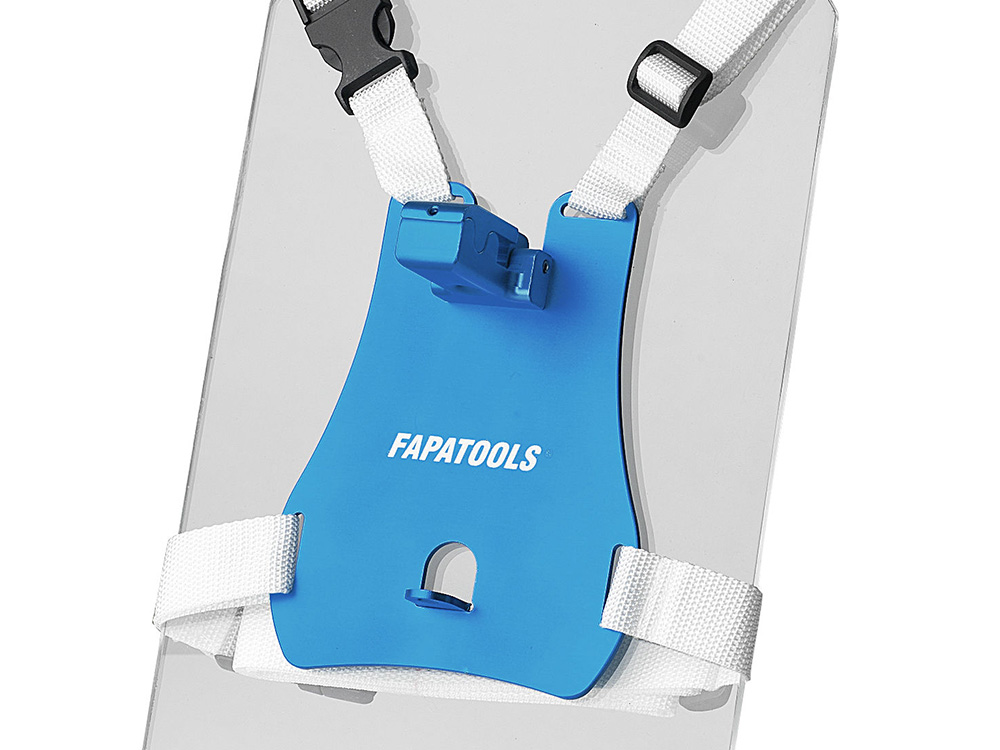 Aluminum pulling twine with nylon slings for cured meat, ideal tool for tying sausages / salami, to be used with a max. 3 mm diameter twine.
Read more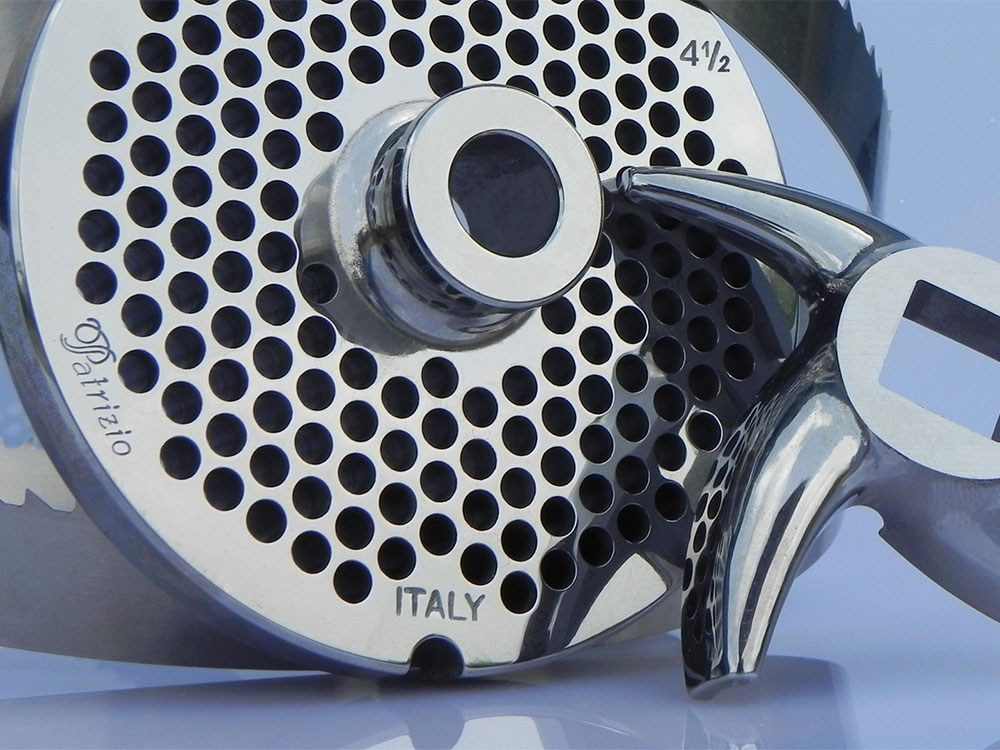 L'ideale combinazione tra il piu' puro e pregiato degli acciai inossidabili ed i piu' moderni sistemi di lavorazione e trattamento, assicurano doti di durezza, affilatura, finitura e quindi qualita' e rendimento della piastra tritacarne "patrizio-fapatools".
Read more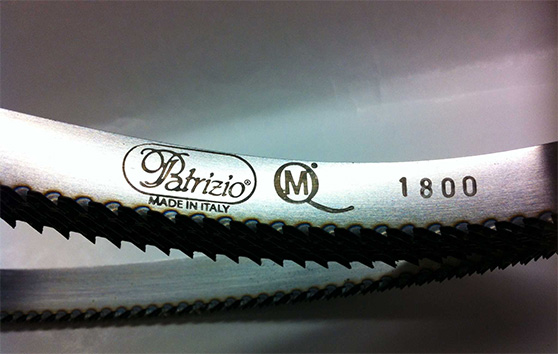 La qualita' delle lame a nastro segaossa patrizio e' quella che un macellaio esigente ricerca nel mercato, le nostre lame sono costruite con i migliori acciai della comunita' europea. l'alta qualita' della saldatura, la tempera delle punte ed un'affilatura eseguita ancora con utensili garantiscono un ottimo taglio e durata della lama.
Read more